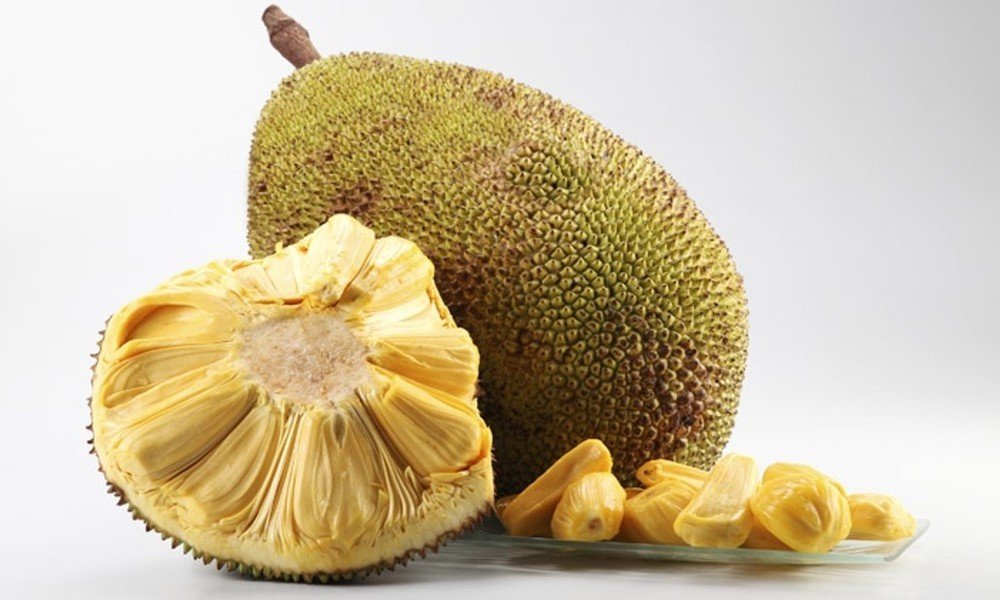 You've heard of the Jackfruit, but just how much do you know about the large tropical superfruit's unique taste and health benefits? I bet you didn't know that it's an all-natural meat alternative…
Vegetarians are going gaga over Jackfruit, not only for its consistency and flavor but also for its ability to imitate the taste and texture of meat. Unlike tofu and other meat alternatives, Jackfruit is all natural and contains no unpronounceable additives.
According Stephanie Morgan, Owner & Chef in Seabirds Kitchen, it is important to make new flavors out of whole foods, and jackfruit is one meat alternative people know little about. While you can buy the whole fruit at just about any Asian grocery store, the key is to buy canned, green unripe jackfruit in water and not brine and without preservatives.
Morgan says ripe jackfruit "has a different taste altogether, much like chewing gum, and is far too sweet for cooking."
When preparing Jackfruit, cook it a little at first, add your sauce of choice and then cook it a little longer. It's during cooking that the magic happens…
Jackfruit takes on the flavor of whatever it's cooked with, and while you can use just about any sauce, Morgan says those with a little bit of sugar are best for achieving the highly-desirable crispy, golden brown look.
Jackfruit is so malleable to other flavours that you can easily adjust your recipes to make anything from tacos and burrito bowls to even Asian lettuce wraps, all by simply switching up the sauce and toppings. It's also healthy for you, with studies showing that it's loaded with fiber, antioxidants, vitamin B-6 (pyridoxine), niacin, riboflavin, folic acid and potassium.
"In fact, the only nutritional downside to jackfruit is, that since it is so low in calories, it is also pretty low in protein," states Coach Debbie Runs. "So to offset that deficit, be sure to prepare or serve your jackfruit with foods that are higher in protein. Beans work great, either to thicken a sauce or to serve as a side dish with many jackfruit recipes."
Give your "meatless Mondays" a whole new and delicious meaning with an all-natural meat alternative like Jackfruit.