Cheetos are downright delicious, irresistible and, unfortunately, unhealthy, but there is more to them than most people think they known.
For instance, did you know that, like Oreos, McDonald's and Coca-Cola, Cheetos were specifically engineered to make you addicted to them?
Wait until you get a load of the other strange things you didn't know about the orangey treats…
Trivia 1: Flamin' Hot Cheetos Have a Very Humble Beginning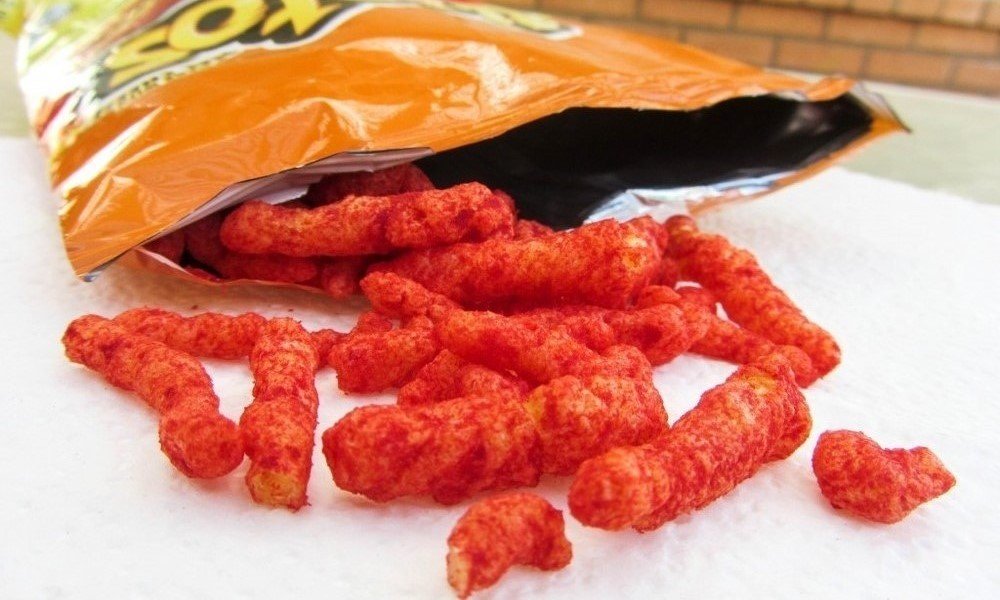 The very spicy Flamin' Hot Cheetos weren't concocted in the lab by mad genius hell bent on taking over your taste buds and it ablaze. No, it was actually the brainchild of a lowly janitor who is now a filthy-rich, high-flying executive.
The janitor's name is Richard Montañez and he's an inspiration to us all.
Trivia 2: Making Cheetos Requires A lot of Cows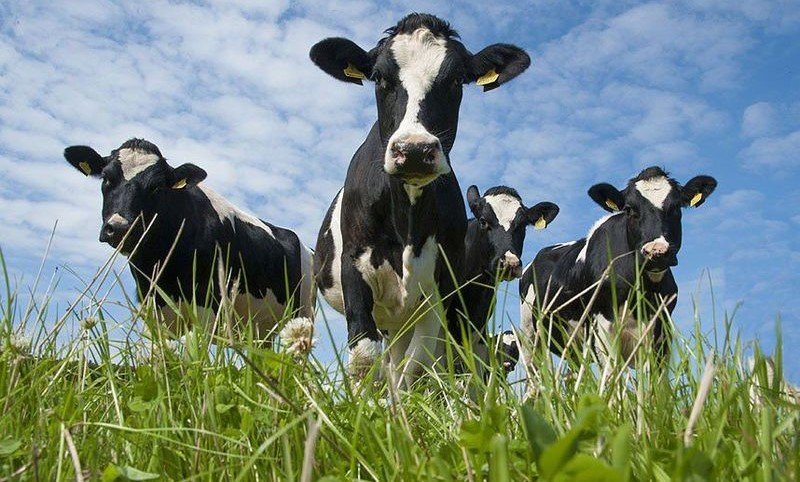 Would you be shocked if we told you that it takes thousands of cows to supply a year's-worth of Cheetos? How many cows, you ask? 5,000!
Just imagine the mooing of all those dairy cows has they churn out the 11 million gallons of milk needed to make the 10 million pounds of cheddar cheese used in the secret seasoning…
Trivia 3: Cheetos Are Produced in Many Countries, Come in 50 Flavors
Cheetos are an international treat and, as such, are produced in 22 countries, including Spain, Cyprus, Pakistan and Poland, and offered in a variety of flavours that cater to unique regional tastes.
The eclectic list of flavors include fizzy Ketchup (Poland), Pepsi (Japan), Peanut Butter (Eastern Europe), and Japanese Steak (China), and even Strawberry (Russia). Paws, X's and O's, and Cheezy Pizza Puffs are among the many discontinued flavors.
Trivia 4: You Get More Cheetos Than Advertised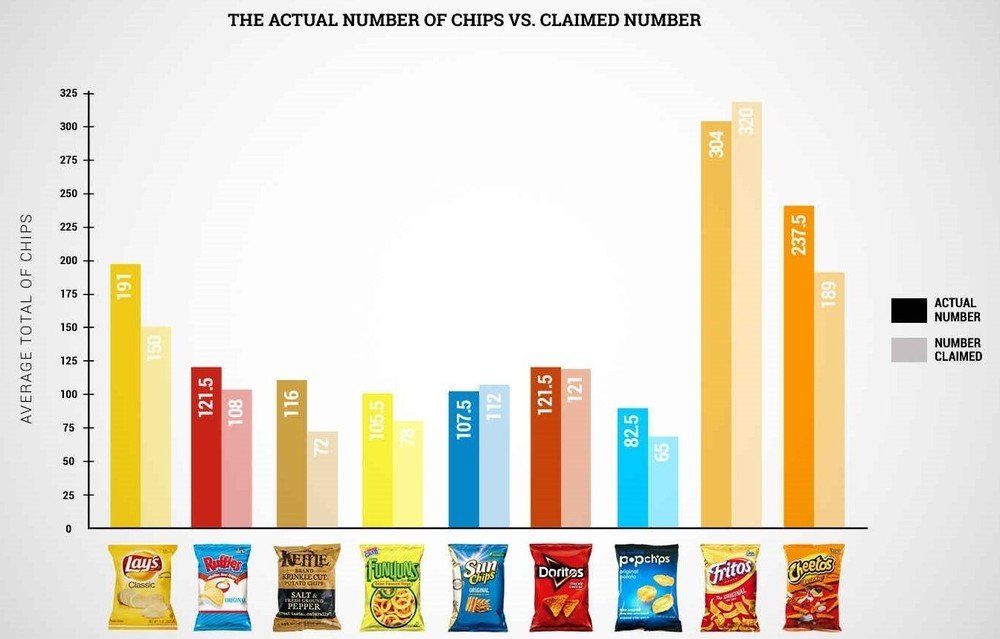 Did you know that there are additional 48 pieces of corn chips in every large bag of Cheetos than stated on their label? Each bag contains 237.5 pieces instead of the advertised 189 chips. How generous…
Trivia 5: The Million Dollar Cheeto…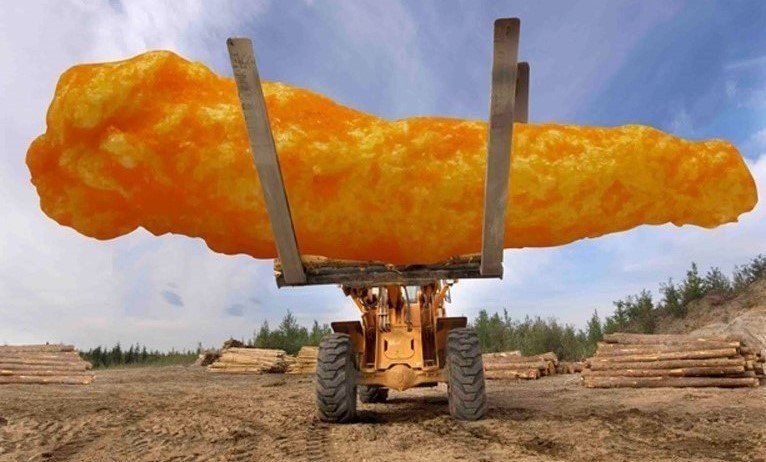 Forget about gold — the world's largest Cheeto almost sold for more than a million dollars on ebay!
In 2013, Navy Petty Officer Mike Evans found a giant Cheeto in a bag of Cheetos purchased for his son and didn't any waste any time looking for a buyer. He put the massive Cheeto on eBay and, before you knew it, bidding skyrocketed to over a million dollars.
Unfortunately, eBay shut the auction down due to fraudulent bidders, so instead of making a million dollars, Evans donated the Cheeto to a small Iowa town that displayed it in a Plexiglas for tourists to ogle at.