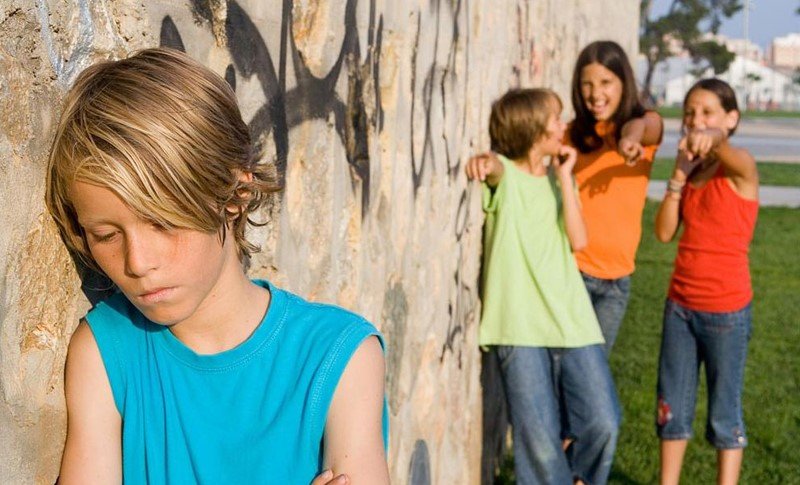 When it comes to bullying, people tend to view the bully as the aggressor and the bullied as the victim. However, psychologist have long known that, like their victims, bullies too are fighting their own battle when making someone else's life miserable. In fact, new research shows that they have a higher chance of having an eating disorder.
Conducted in New York collaboratively by researchers at the Duke University School of Medicine and University Of North Carolina School Of Medicine, and published in the International Journal of Eating Disorder, the study surveyed 1,420 children divided into four groups: the bullies, the bullied, the occasionally bullied and the not bullied at all.
It found that children who resort to bullying were twice as likely than those who don't to suffer from eating disorders, such as bulimia, binge eating and anorexia. Lead author William Copeland from Duke Medicine explained:
"For a long time, there is been this story about bullies that they are a little more hale and hearty, maybe they are good at manipulating social situations or getting out of trouble, but in this one area it seems that is not the case at all."
Nearly 30.8 percent of the children involved in any sort of bullying were found to have showed symptoms of bulimia. Their victims had it worse and were twice as likely than non-involved kids to display symptoms of both anorexia and bulimia
Researchers believe the unhealthy food disorders developed by bullies might stem from the feeling of guilt and resentment of their actions, which leads to binge eating / purging or strenuous physical activities / exercise.
Such behaviours can have devastating effects on the long-term health of anyone, with Cynthia Bulik of the University of North Carolina School of Medicine pointing out:
"The bullies' own body dissatisfaction could fuel their taunting of others. Our findings tell us to raise our vigilance for eating disorders in anyone involved in bullying exchanges, regardless of whether they are the aggressor, the victim, or both."
While the study said the eating disorder symptoms of bullies did not appear to last into adulthood at a higher prevalence than non-bullies, their childhood behaviors nevertheless have long-term health repercussions.
After reading this, do you feel bad for bullies? Let us know in the comments below.