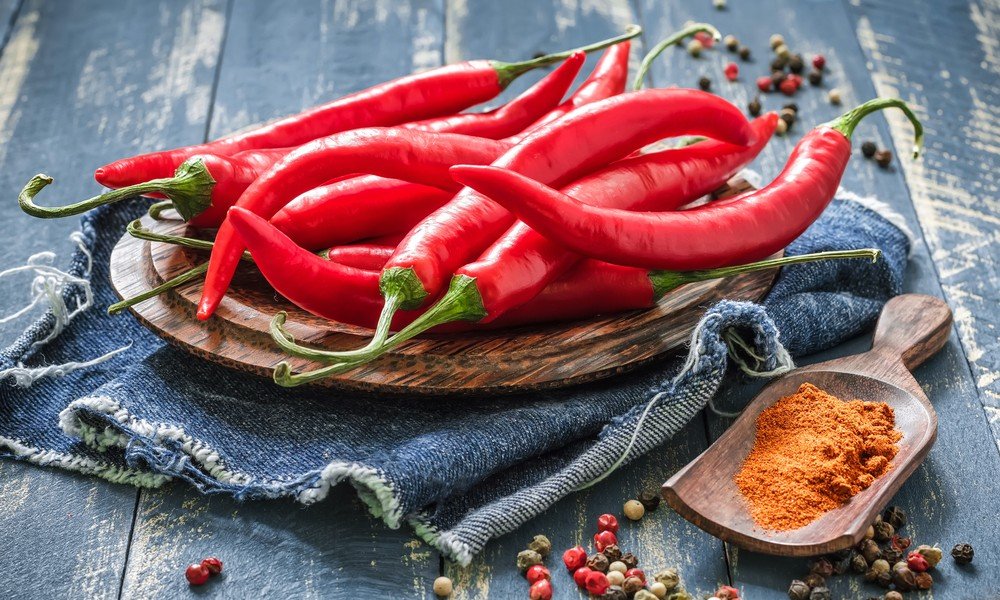 For those of you who have been avoiding spicy food like the plague, it's time you probably stopped. Not only are spicy food good for you, but a new study has found that enjoying a spicy meal at least once a week might also save your life.
Published in medical journal The BMJ and carried out by Scientists from Harvard Medical School, Harvard School of Public Health, the University of Oxford, Peking University Health Center, and various institutions throughout China to explore the relationship between eating spicy food and the risk of death from all causes, as well as specific health conditions such as cancer and heart disease, the nine-year study examined 288,082 women and 199,293 men aged 30 to 79 — all healthy — from ten regions throughout China and determined that eating spicy food at least once a week significantly reduced the risk of mortality from all-causes.
The researchers also found that eating spicy food specifically reduced the risk of dying from heart disease, cancer and respiratory diseases. Moreover, those who ate spicy foods six or seven times a week had an additional 14 percent reduction in mortality over those who ate spicy foods only once a week, showing that the results are better when you eat spicy food often.
While there was no significant difference in the results between women and men, those individuals who did not drink alcohol achieved notably better results than those who did.
Capsaicin, an active components in chili peppers, which were the common ingredient used in the study's spicy food, is what the amazing results were attributed to. Capsaicin was shown to reduce the incidence of cancer in an earlier study published in the journal Experimental Biology and Medicine, largely because of its ability to reduce inflammation, which has been tied to many diseases, including cancer, heart disease, arthritis and obesity.
But eating spicy food does more than reduce inflammation and the likelihood of death and disease; spices like chili peppers can also suppress the creation of blood vessels that keep tumor cells alive, as well as cancer cell survival, proliferation and invasion.
Need even more proof that spicy food is good for you? Well, according to the BMJ study, the chilies in spicy food may also impact microbes in the gut. The capsaicin in chilies may kill harmful bacteria and allow probiotics (beneficial bacteria) to flourish, offering protection against mortality.
To reap the benefits of these studies, all you have to do is incorporate more fresh or dried chilies into your soups, stews, curries, and overall diet. However, you should probably check with your doctor to see if you suffer from ulcers before eating spicy food.
What spicy food, if any, do you enjoy eating and how often do you eat it / them? Also, did you know that you can live longer by eating a lot of Vitamin C?