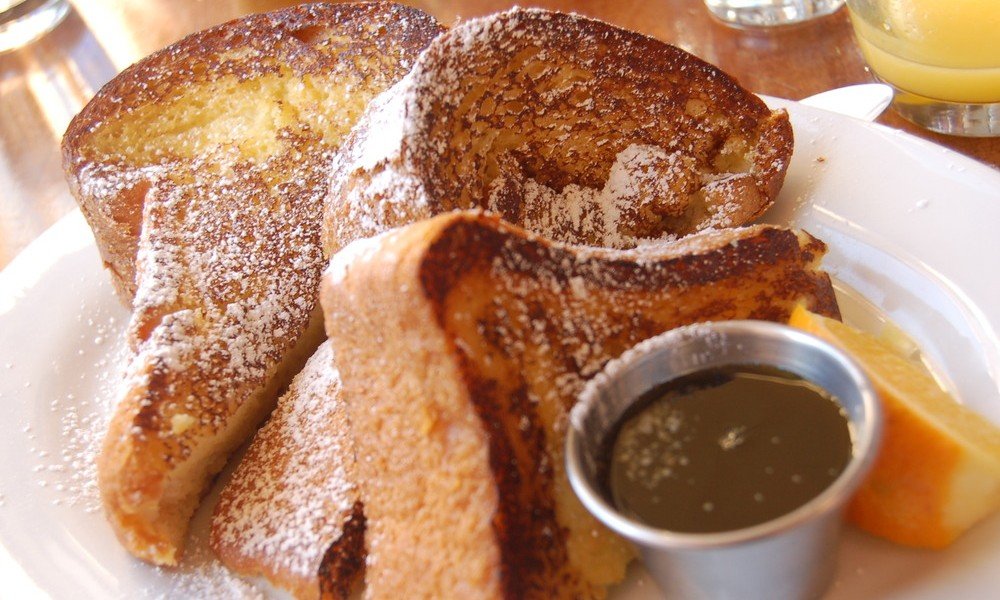 Defining features of perfect French toast are crispy round edges, delicious custard filling and a topping of maple syrup sweetness. Sadly, that's not what most people end up with.
That's right, the soggy French toast you make every morning might as well be something else because it's not real French toast, according to the guys at Real Simple. But don't worry — they have provided pointers on how to properly prepare the delicious breakfast treat:
Bread: It all starts by choosing the right bread, one that's not too thin. Instead of using a pre-sliced loaf, cut the bread yourself, making sure to get ½ to 1 inch-thick slices.

Although you can't go wrong with a dense loaf of white Pullman, an eggy challah or brioche are also excellent choices. The drier the bread, the better it soaks, so dry your slices inside a 275 degree oven for 10 minutes before dipping them into the custard.

Custard: To make quality custard, you need ¼ cup of milk and 1 egg for a 2-slice serving. Mixing the yolk and leaving out the white eliminates the "scrambled egg" taste that most wannabe chefs accidently end up with. Also use whole-fat milk for a richer taste.
Seasoning: Your choice of seasoning will give the French toast its distinctive flavour. Cinnamon, vanilla extract or a bit of sugar are common additions to custards, while grown-ups can 'sprice' things up a bit with a dash of liquor (e.g. spiced rum or wine). Just don't put too much…
Cooking: French toasts are traditionally fried with butter to achieve a creamy flavour. Butter, however, has a low burn point and may char and become smoky even before the bread has completely cooked through. Use vegetable oil instead, not only avoid a mess but also to achieve a crispy and tender texture.
Maple Syrup: Top your quality French toast with quality maple syrup. Depending on where you live, maple syrup can be classified into two types: Grade A, which is the golden standard; and Grade B, the perfect choice for a rich maple taste. Make your choice…
It's about time you ate real French toast. Try out this recipe, let us know how it turns out, and stay tuned to FoodTribute for more food news, recipes and research.