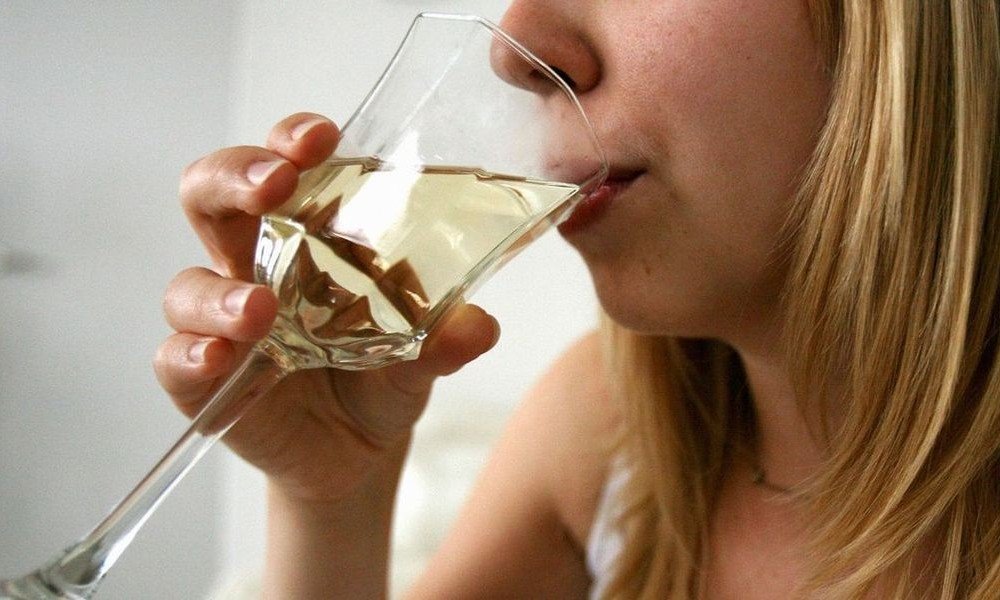 Women, a new study shows that having just one drink a day of any alcoholic beverage may increase your risk of breast cancer by 15 percent.
Carried out by Harvard University researchers and published in the British Medical Journal (BMJ), the study examined the cancer cases of almost 88,100 women and 48,000 men 30 years or older who previously partook in the US Nurses' Health Study and US Professionals Follow-up study. The median consumption of alcohol was 1.8g a day for women and 5.6g for men.
It found a link between alcohol and cancer in men who had smoked at any point in their lives, but not in non-smokers. Interestingly, women had it worse… The risk of alcohol-related cancers — particularly breast cancer — increased after one alcoholic drink (approximately 10 grams) per day even for those who had never smoked
Drinking anywhere from 5 to 14 grams of alcohol per day was enough to possibly increase their risk of breast cancer by 13 percent.
Researchers believe that because smoking has long been known to be a major risk factor for most alcohol-related cancers (apart from female breast cancer), the influence of alcohol on cancer could be in part driven by its effect among smokers.
Basically, it is recommended that people — especially women — with a family history of cancer should reduce their intake of alcohol below recommended levels.
The study also found that non-drinkers or heavy drinkers were less likely than light and moderate drinkers to get regular physical examinations by their doctor and be screened for colorectal, prostate or breast cancer. Moreover, they were less physically active and had poorer diets, while heavy drinkers were more likely to be long-term smokers.
Breast cancer and colorectal cancer were the leading alcohol-related cancer in women and men, respectively.
Dr. Jurgen Rehm of the Center for Addiction and Metal Health in Toronto Canada is agrees with the findings and believes that more studies and research should conducted in other countries:
"Finally, people with a family history of cancer, especially women with a family history of breastcancer, should consider reducing their alcohol intake to below recommended limits, or even abstaining altogether, given the now well established link between moderate drinking and alcohol-related cancers."
As you probably already know, alcohol is poison and could seriously harm your mind and body. There a million reasons why you reduce you consumption, and this major study is just one.
Make sure to stay tuned to FoodTribute for more food- and health-related news and research.