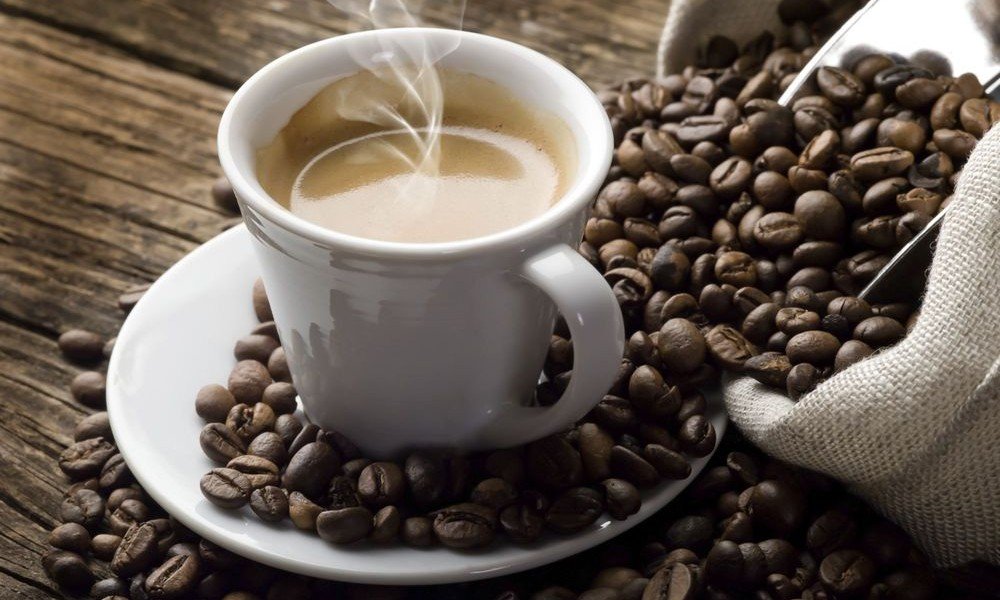 Is coffee a guilty pleasure you're ashamed of? Well, don't be because a new study has found that moderate consumption of coffee could make you live longer.
If you are already drinking coffee every morning and/or throughout the day, chances are you won't be giving it up any time soon. Fortunately, assuming you haven't replaced water with caffeine, you don't have to.
Carried out by the Harvard T.H. Chan School of Public Health and published in journal Circulation, the study discovered that three to five cups of coffee (total, caffeinated and decaffeinated) daily could help prevent premature death.
Health data from participants in three large ongoing studies were analyzed, notably 74,890 women in the Nurses' Health Study; 93,054 women in the Nurses' Health Study 2; and 40,557 men in the Health Professionals Follow-up Study. Food questionnaires were used to assess how much coffee they drank every four years over a 30-year period.
Some 19,524 women and 12,432 men died from a range of causes during the study period.
The researchers found that, compared to the subjects who didn't drink any, those with moderate coffee consumption were up to 18 percent less likely to die early from cardiovascular disease, neurological diseases (e.g. Parkinson's disease and Alzheimer's), type 2 diabetes and even suicide.
To make things as objective as possible, they took into account potential confounding factors such as smoking, body mass index, physical activity, alcohol consumption, and other dietary factors.
According to author Ming Ding, a nutrition doctoral student, bioactive compounds contained in coffee reduce insulin resistance and systematic inflammation, largely explaining the positive results.
Coffee is also rich in chlorogenic, an antioxidant that helps modulate sugar metabolism, control blood pressure, and prevent heart disease and cancer.
Do you suffer from erectile dysfunction? Well, coffee helps with that too by decreasing the risk of blood clots.
Senior author Frank Hu, professor of nutrition and epidemiology, noted:
"This study provides further evidence that moderate consumption of coffee may confer health benefits in terms of reducing premature death due to several diseases. These data support the 2015 Dietary Guidelines Advisory Report that concluded that 'moderate coffee consumption can be incorporated into a healthy dietary pattern.'"
Like everything in life, the saying "too much of anything is bad for you" holds true for coffee. While moderate consumption could do wonders for body and mind, drinking too much can close off your blood vessels, potentially leading to a stroke. Moreover, coffee has been shown to cause insomnia, upset the stomach, interfere with some medications and increase anxiety in some people.
The bottom line is that while drinking coffee has a few drawbacks, three to five cups per day is associated with lower risk of mortality. Drink more than five, and you might develop some problems.
How much coffee do you drink?